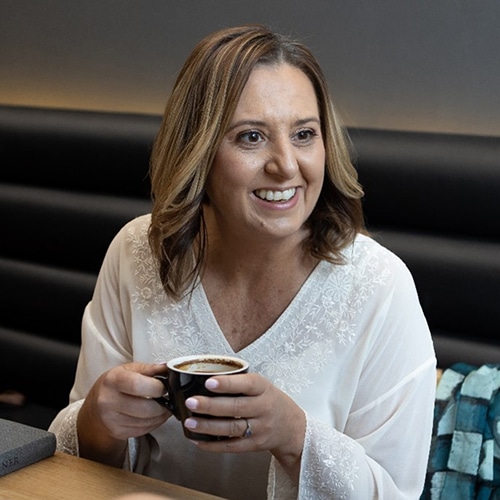 I am a registered Psychometrist (Independent Practice) with sixteen years' experience in the field of Human Resource and Talent Management. My experience is particularly in the areas of recruitment and selection, talent mapping and career development across a range of industries, mostly financial services (local and international), retail; and consulting. In my preceding corporate role, I managed the Assessment Centre for a large local Financial Services Provider in Cape Town. In preparation for writing HPCSA Board Exams, I have successfully supervised Psychometric Intern students in completing their practical hours in the field of Psychometry. My passion can be summarised as being instrumental in making a real, positive, and constructive contribution in the lives of others.
PERSONAL QUOTE
"Staying vulnerable is a risk we have to take if we want to experience connection."  – Brene Brown
AREAS OF EXPERTISE
Psychometric assessments and feedback
Talent Acquisition practices and processes
Talent Management and Talent Mapping
Report Writing
Competency Based Interviewing
QUALIFICATION
Psychometrist: Independent Practice (PMT 0051349)
EDUCATION
2016 Honours Bachelor of Commerce (Industrial Psychology), University of the Western Cape
1997 Honours Bachelor of Science (Psychology) (Cum Laude), University of Stellenbosch
ACCREDITATION
2020 CUT-E Assessments, Top Talent Solutions (TTS Training).
2018 APIL-B, Aprolab Assessment Technology for South Africa.
2018 Belbin Team Roles, Capacity Inc Training (Belbin SA supplier).
2017 WRISc, JVR Academy, Jopie van Rooyen & Partners SA (Pty) Ltd.
2017 IP200, COPAS, PAW, Integrity International (Integ Assessments).
2016 CPP, Cognadev (Pty) Ltd.
2015 Giotto, Giotto SA Mind works CC.
2013 The Design and Development of an Assessment Centre, ACSG Academy.
2011 Psytech Cognitive & Personality Measures, Psytech (Cape) SA.
2003 OPQ, CEB Talent Assessment Training.
2001 Test Administrator, CEB Talent Assessment Training.
MEMBERSHIP
Golden Key International Honour Society 
HPCSA – Health Professions Council of South Africa 
SIOPSA – Society for Industrial and Organisational Psychology of SA